Metal Roofing is a very strong, durable, and relatively maintenance free roofing system. Metal Roofing also stands up extremely well in areas of high wind and high sun exposure at the lake or a good option for a roof in Regina. If you are looking to replace your roof one last time, then metal is a great alternative to your typical shingle roofing system.
Standing Seam – full length metal roofing panels that span from
eave to ridge are attached via hidden floating clip fastener system. Gives a very clean modern look and is a great low slope roofing product.
Snap Lock – Very similar to standing seam panels with one big difference being the panels
interlock by 'snapping' into each other and the fasteners are fixed to the panels. Slightly more cost effective then the standing seam.
Screw Panels – Long length panels that have ribs running from eave to ridge of roof. These metal roofing panels are fastened with gasket screws that penetrate the panel and are exposed to the elements. Generally your cheapest costing metal roof.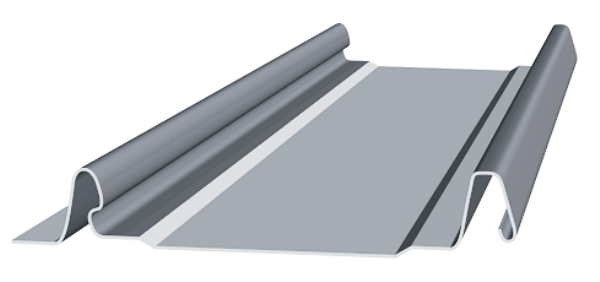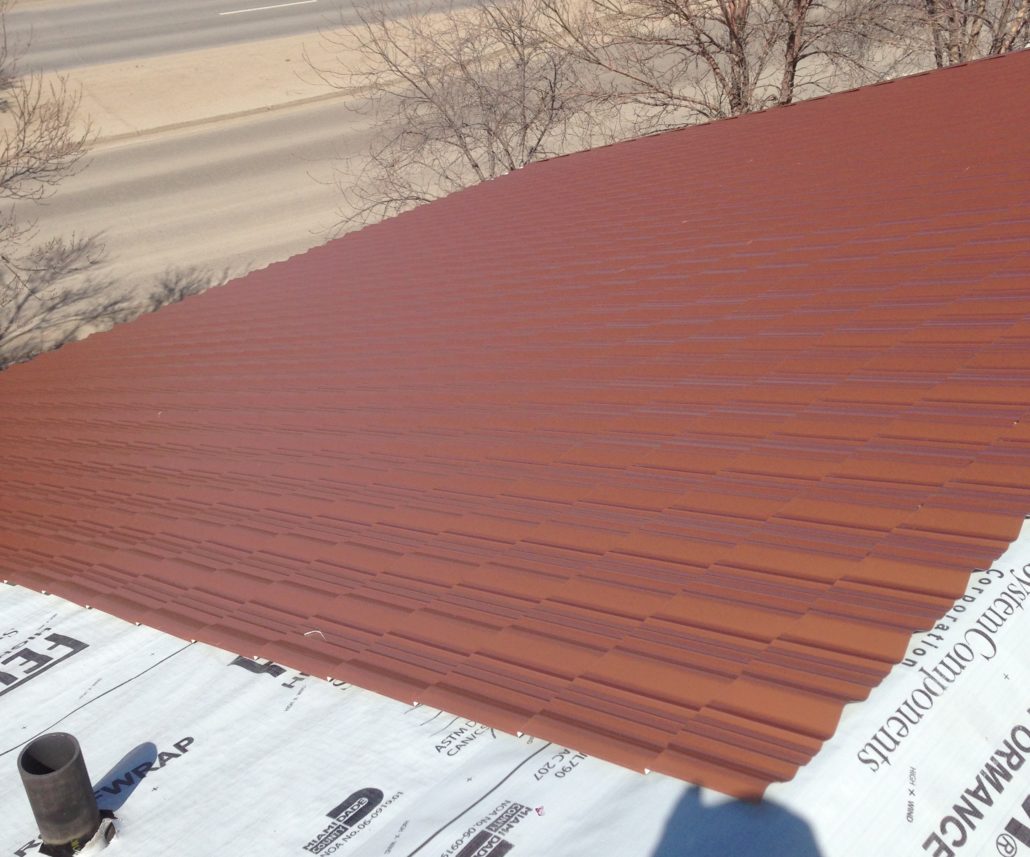 Stone Coated Steel – Metal roofing panels are coated with an acrylic coating that embeds granules in the surface. It can be both a fastened thru system or a hidden fasteners system. The panels can look like cedar shakes, clay tile, or asphalt shingles. We typically like to work with the products made by Decra. Visit Decra's Website to view all of the available products!