around here, customer satisfaction is our goal
We give every customer a professional experience from the initial meeting with our roofing sales representative, to the expert installation by our experienced roofing team and the follow up inspection and customer satisfaction report by our Engineer and Owner. We have you covered from start to finish!
Brenden Owens
Co Owner & Operator
As Co-Owner and creator of Optimum Roofing Inc., Brenden believes in taking a hands-on approach with his business. Brenden has been roofing since 2005, and thrives off the opportunity to personally teach and mentor our shingling crew. While not roofing, Brenden managed to earn his spot on University of Regina Rams Football Club as a starting Slot Back for all five years of his CIS eligibility. He was also able to graduate the University of Regina with a degree in Engineering. He has managed to excel in varsity sports, academics and a successful roofing company over the years. He has also achieved Certification as a HAAG Certified Roofing Inspector.
Optimum Roofing Regina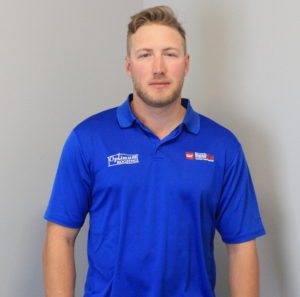 Derek Galger
Co Owner & Operator
Derek started roofing in 2006 but also worked in general construction. Derek sets the bar for work ethic and is a constant motivator towards the staff at Optimum Roofing Inc. He is committed to quality work and oversees the crews to ensure that all workmanship is up to Optimum Roofing Inc.'s high standards. Derek takes pride in the work that our crews perform. If it is not good enough for him, then it is not good enough for our clients!
Optimum Roofing Regina
Michelle Owens
Administrative Services
Michelle handles everything associated with the administrative side of the business. She is our main contact in the office and is always excited to hear from our clients. Michelle is more than equipped to handle the administrative duties required at the Optimum Roofing Inc. office as she just graduated from the University of Regina with a Bachelor's degree in Business Administration. During her time at the U of R, she played five years for the U of R Cougars Women's Soccer Team as their goal keeper. Michelle has been here since the summer of 2012, and has fully adopted the Optimum Roofing Inc. mentality by taking an interest in the company as a whole and not just the administrative side of the business. Feel free to give Michelle call today to help you out with any questions you may have!
Office Phone: 306-949-0530
Office Fax: 306-949-0598
Optimum Roofing Regina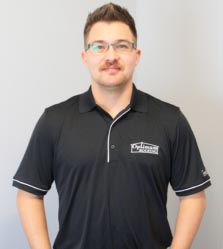 Niko Baecker
Residential Sales Manager
Niko has a strong focus on customer service. He has numerous years in the customer service industry so he knows the importance of being open and honest with all customers. He takes the mentality that an honest answer is the best answer. Every customer's house is treated as if it was his own. Niko is also a HAAG Certified Roofing Inspector. So if you are looking for a quote or solution to your roofing problem, do not hesitate to give Niko a call to discuss the best roofing system for you!
Cell Phone: 306-530-8114
Optimum Roofing Regina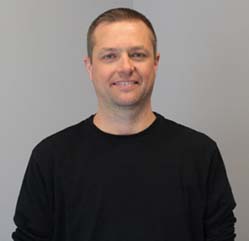 Glen Mcfaddin
Flat Roofing Sales Manager
Glen spent 16 years in residential and commercial construction in the interior carpentry and finishing trades before moving into commercial flat roofing in 2009. Glen specialized in Estimating, Project Management, and Quality Assurance Inspection roles for Contracting and Engineering firms. Glen also has training in Architectural Drafting and AutoCAD at ACC College in Brandon and SAIT College in Calgary, Glen is certified as a Project Management Professional (PMP) and is also a HAAG certified commercial inspector (HCI-C). He is also a member in good standing with Roof Consultant Institute and is currently working toward attaining his Registered Roof Observer (RRO) certification.
Optimum Roofing Regina